2 in 1 Deep clean then gently infuse nutrients into your skin
Treat yourself in the comfort & privacy of your own home with this popular spa service!
Effective Exfoliation: The spatula is made of 100% stainless steel & allows for a safe exfoliation treatment without harsh chemical peels.
Boost Radiance: Ultrasonic waves 

power wash

 your skin to remove deep-seated dirt, excess oil & dead skin for a more radiant complexion.
Maximum Absorption:

 Infusion Mode

 allows for better skincare absorption.
Safe & Gentle: Use 2-3 times per week on damp skin for a safe ultrasonic skin cleaning.
No more spending hundreds of dollars on ultrasonic facials!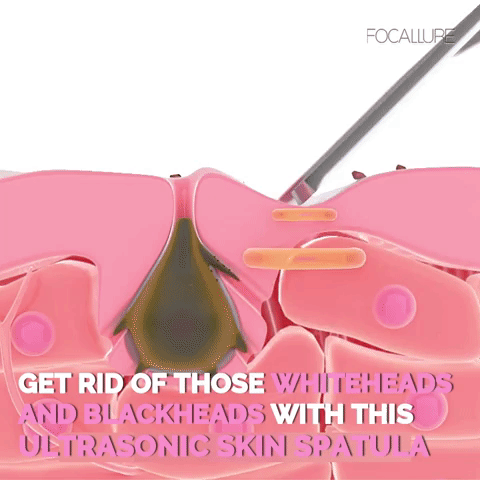 The Spatula
The spatula is made of 100 percent stainless steel, it is not sharp and will cause no discomfort. It oscillates at 28,000 Hz which easily removes gunk from pores and allows for an effective exfoliation that is far superior to using your hands or a scrub.
Using the Ultrasonic Skin Spatula will improve these skin conditions with consistent usage:
Clogged Pores
Excess Oil
Blackheads and Whiteheads
Dry, flaky skin
Dull skin tone
Uneven texture
Polluted skin
Use the labelle on the face, neck, chest, and especially on the pores on the nose. Instead of paying $75 per treatment at a spa, treat yourself in the comfort and privacy of your own home.